Meltblown fleece from Eastern Frisia
Fighting COVID together in Germany and Europe
You are manufacturing masks? We supply the fleece.
Fast. Reliably. Made in Germany.
You are manufacturing masks? We supply the fleece.
Fast. Reliably. Made in Germany.

PRODUCTS

Dirks Healthcare Gmbh manufactures the meltblown you need, entirely to your specifications. We manufacture custom sizes and grammages on our new Oerlikon twin ream machine in north-western Germany. From customer service to purchase order acceptance, manufacturing, and delivery: challenge us. Our entire know-how as a partner for industry and trade also drives the manufacturing and logistics for our meltblown. You can therefore be secure in the knowledge that you will receive a product at the best terms and at the best quality with all key certificates. Meltblown made in Germany: we ship quickly and reliably.
| Product overview | Meltblown |
| --- | --- |
| Grammatur | 20-50 g/m²* |
| Width | 160-290mm* |
| BFE | >= 98% |
| Property | Electrostatic charge |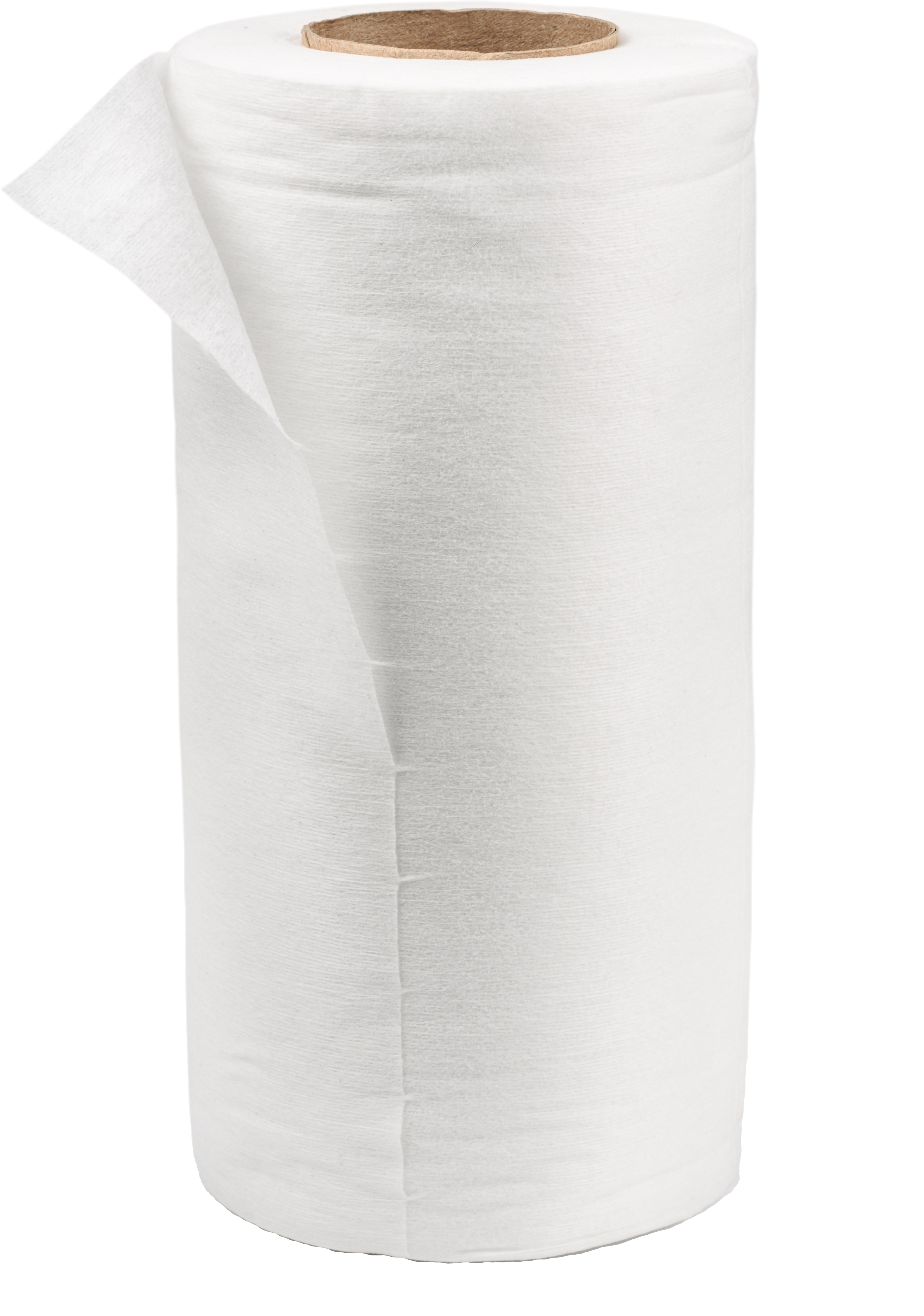 TECHNOLOGY and ENVIRONMENTAL PROTECTION
The filtration effect of meltblown fleece is created by the density of the material, and also by the electrostatic charge. The charge actively attracts airborne particulates through the fleece and binds these to the fibers.
Our meltblown is manufactured on a high-performance technology machine made by the leading supplier for manufacturing premium fleece. In addition to the 2-ream line from Oerlikon, we also have an outstandingly equipped lab to continuously ensure consistent quality for our customers. Our technology and our know-how allow us to manufacture meltblown with an ideal and highly-effective filtration effect, and with optimized respiratory resistance for your end products.
Dirks Healthcare manufacturers on a new Oerlikon line, which is particularly characterized by its energy-efficiency. More importantly: environmental protection and sustainability are core values for the entire Dirks Group. We minimize power consumption, use waste heat, and recycle production waste. Our objective is the climate-friendly production of meltblown in Germany, and we are working hard to achieve this objective. A large part of the renewable power generated in Germany comes from the windy coasts of Eastern Frisia. As Dirks Group (registered in Emden), we have an obligation to do so.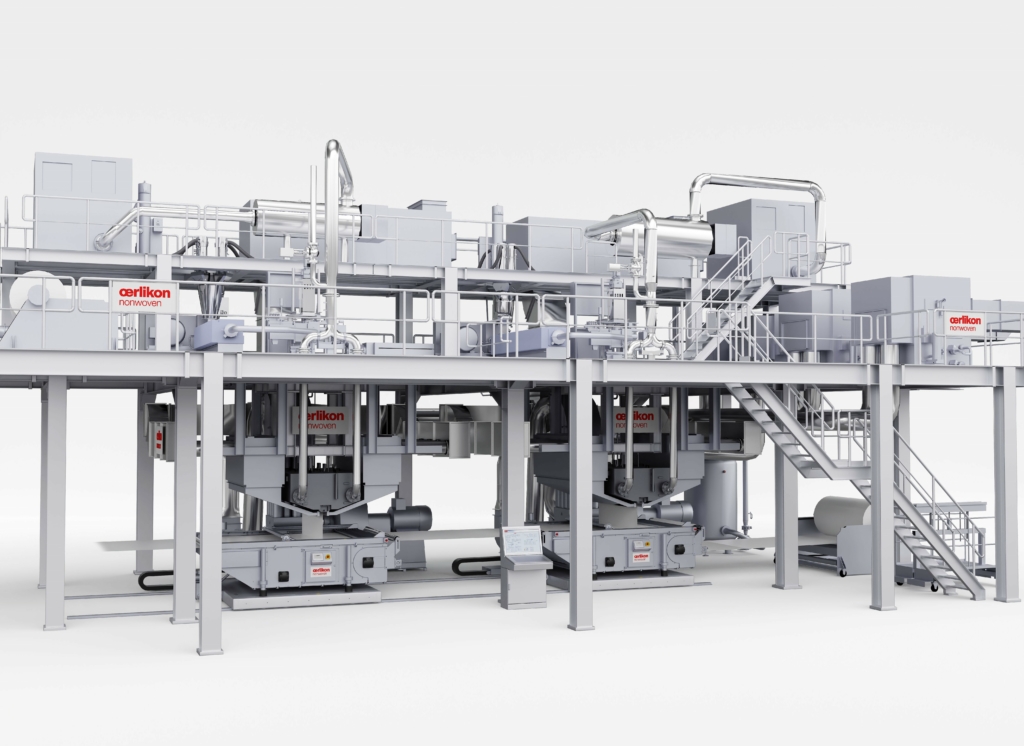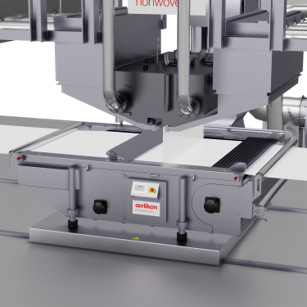 What is meltblown fleece?
A fleece made of polypropylene

Wafer-thin threads from tiny nozzles

Compressed air is used to swirl the threads

Threads are tightly layered under vacuum

The electrostatic charge actively binds micro particulates

Grammages available from 20 to 50 g/m²
Partners and Associations

COMPANY

Dirks Healthcare GmbH is a company of the Dirks Group. The production facility of Dirks Healthcare GmbH is located at the Emden Industral Park Frisia. The company's core business is the manufacturing and distribution of technical fleece (meltblown), including for manufacturing face masks (FFP masks and surgical masks).
Quality has a long-standing tradition for us: Dirks Group was founded in 1932 in Emden and currently has the following key datapoints:
Total workforce: >3.500
Facilities: 17
Core services: Production & Quality, Engineering, Logistics
Divisions: Industrial, Distribution, Automation, Defence & Security
Customer structure: Market leader and top brands from the automotive industry (including: Volkswagen, Audi, Porsche, Bentley), from the food industry (for example Nestlé Deutschland AG), from the fashion industry for example Gabor Shoes AG), from the consumer goods industry (for example WMF AG), from steel and ship building (Meyer Werft) from plant engineering, and from the Bundeswehr, NATO and aid organizations.

CONTACT

Need more information? Then contact our experts.

DIRKS Healthcare GmbH
Kanadische Straße 14
26723 Emden
Deutschland

Produktionsstandort
Wankelstraße 30
26723 Emden
Germany
Telephone: +49 4921 8007-0
E-Mail: healthcare@dirks-group.de
Web: healthcare.dirks-group.de